Bytebase Cloud
Bytebase Cloud is hosted on Google Cloud us-central region. With Bytebase Cloud, you can provision your Bytebase instance instantly.
Alternatively, because many organizations disallow exposing their databases to the external network, you can self-host Bytebase (don't be scared, it's a single binary and deployment is easy).
Whitelist the Bytebase Cloud IP
To make your Bytebase Cloud instance connect to your databases in your internal network, you need to whitelist the following Bytebase Cloud IPs:
Provision a Bytebase instance
Visit Bytebase Cloud Hub.
Signup or Log in to Bytebase Hub via your email / Google / GitHub / Microsoft account.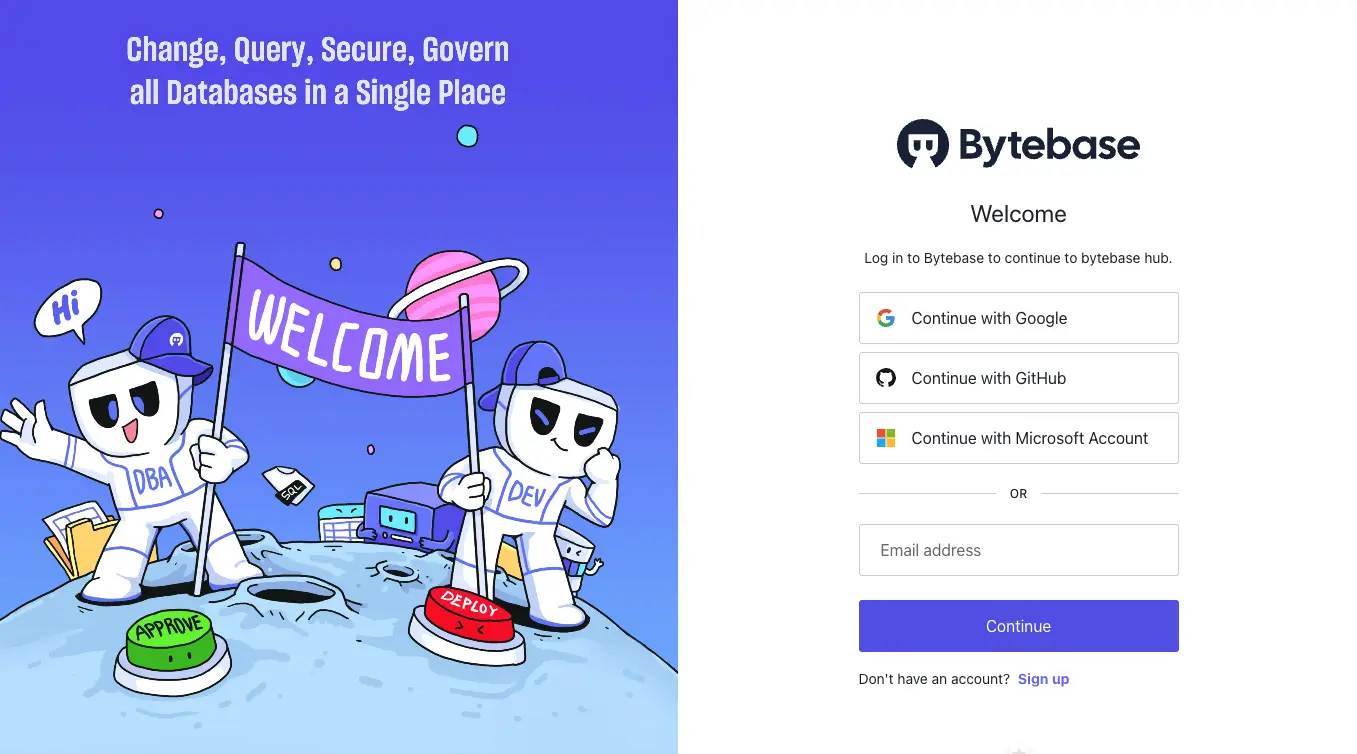 You'll be redirected to the hub workspace page, click Create workspace to provision a Bytebase instance. Note that only one workspace is allowed per account.

Wait several minutes for the workspace to be provisioned, and then check your email for the login link, email, and password.
Log in to the workspace
Click the Login to your workspace link in the email, you'll be redirected to the Bytebase console login page.
Fill in the Email and Password, and click Sign in.
A sample PostgreSQL instance is already available.
Edit this page on GitHub