Customize the Workspace with Your Own Logo
This document shows you how to add a logo to your workspace.
Prerequisites
Workspace Admin or Workspace DBA role
Procedure
Click Settings on the top bar.
Click General under Workspace, and scoll down till the Branding section is displayed.
Upload or drag your logo file to the Logo area according to the requirement on the screen.
Click Update, your logo will be uploaded and displayed on the top left.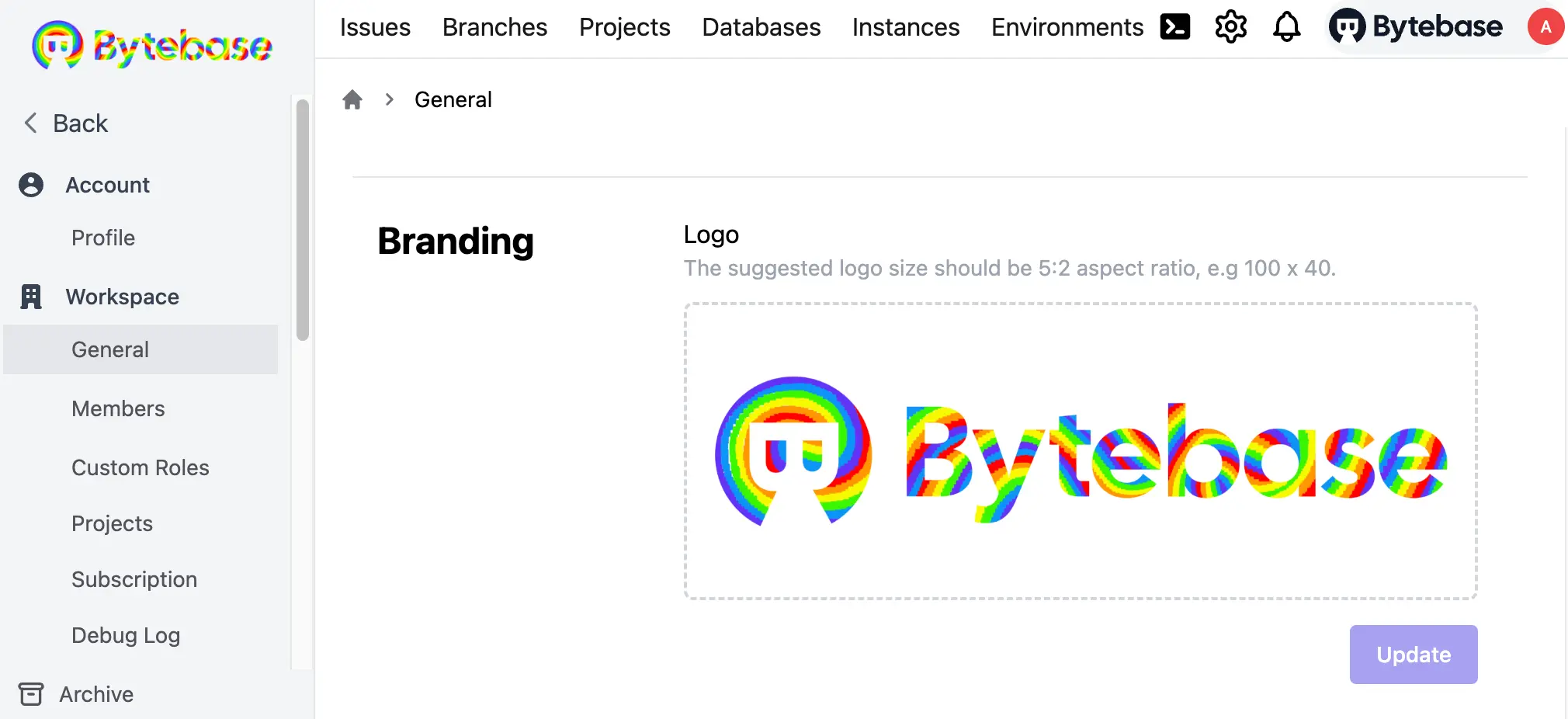 Edit this page on GitHub